Talk by Frédéric Rossignol at the provincial chapter of Taiwan-Vietnam-India
17th to the 21st of June 2019 in Taiwan
Identity is a concept that is difficult to define, because it is changing, both at the personal and collective level. Our Congregation is changing; we too, at the personal and community level, are in constant evolution. Our identity is also shaped by the social and ecclesial context in which we live. The contexts in which we presently work are very different. To speak of identity is necessarily to start from our own experience, whether based on a personal level or based on our community experience, our country of mission, our province. For example, the confrere who has always or mainly worked in his country of origin will stress that ''mission is everywhere''. The one who has spent thirty years abroad (an endangered species) will say: ''the mission ad extra has completely transformed me and made me the missionary I am today. Mission ad extra is essential to our Spiritan identity''. Actually, we cannot speak about one unique Spiritan identity; what matters are experiences and values that we share with a certain number of confreres that allow us to identify with them and our readiness to be enriched by experiences that are different from ours.
If I look at our identity as Spiritans in Asia (and in many other countries in the world), what strikes me first is our apparent insignificance. It is due to the fact that we are an extremely small number of confreres in each country where we work, and therefore, very often people do not know the Congregation of the Holy Spirit. They often ask us: Are you a new Congregation? Are you connected to the charismatic movement? Our insignificance is also linked to our status as foreigners. A foreigner can never claim to understand all the codes of the culture in which he lives. We can often get lost in conversations. Even to write a letter properly, it is not rare for us to have to ask for a local's help. If many locals express their sympathy for our presence in our country of mission, there are also many who wonder why we are here. Sometimes we have the impression that we have to justify our presence and that to be welcomed in the place where we work is a favour people grant to us. This insignificance and lack of control for me is the most essential testimony in our mission. This is what I call "forced humility". It is when I find myself in a situation where I am not fully recognized and able to reach my full potential. By accepting this kenosis, I experience being united with all those who are migrants, foreigners in our world and God knows how many of them are there and how much more complicated their daily living-conditions are than ours. The question is whether I have enough humility and humour to joyfully accept my insignificance….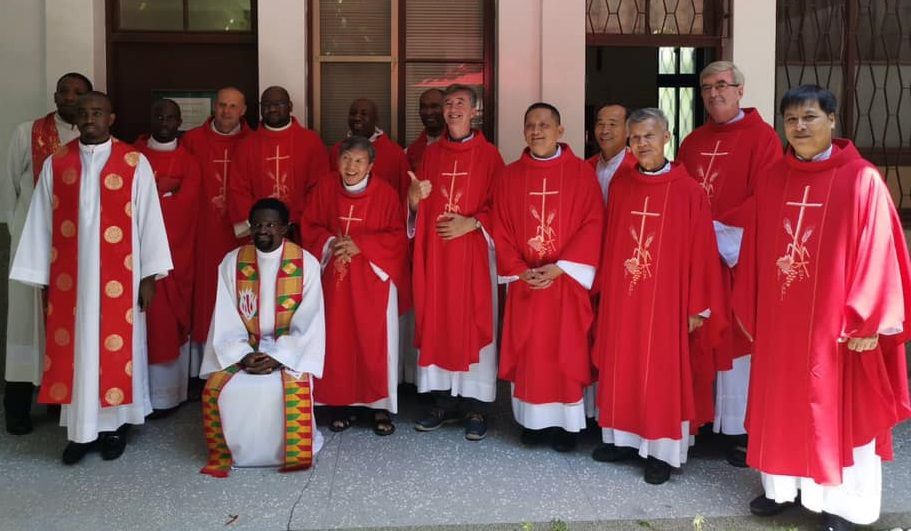 Our identity also lies in "being in the world without being of the world" as Jesus says. Here again, the situations of confreres differ enormously. In order to live out this moto "to be in the world without being of the world", we have to face two challenges. The first challenge is to reach out to those who are not Christians. I must say that in Vietnam, although living in a 90% non-Christian society, we are indeed not much in touch with the non-Catholic environment. I think that in Taiwan there is more contact with non-Christians, for example through the work done by some confreres involved in student chaplaincy or in prison ministry. Being in contact with Christians gives us a sense of security. People recognize us as priests, they respect us as such, they understand our choice of life. Yes, but what about our call to join those who have never heard of the Gospel? Are we ready to be questioned about our life style or simply not to be the focus of attention – that is, to be on the margin? The pagan world, on the other hand, we are constantly in touch with it when we use the media. On the net, people talk about many things but very little about Christ. I think that not being of the world means refusing to disperse ourselves in all kinds of things that do not allow us to enter into an authentic, intimate and altruistic relationship, whether with God or with our brothers and sisters. In other words, it is not enough to go out for a beer with people far from the Church to accomplish our mission ad extra. Recently, I read a book about priests of the French mission who were priests and were active in another profession at the same time. Their founder told them: "Never say that you are priests, but live in such a way that you are asked if you might not be priests". Our life as consecrated persons invites us to live both closeness and distance; closeness to make us fellow-travelers with those whom God places on our path; distance because we have to make many sacrifices to stay focused on Christ and help people to discover through us that they are loved by God. We must accept to be different and often misunderstood in the non-Christian world around us. Are we sufficiently confident of ourselves, convinced of the meaning of our life as consecrated persons and missionaries, to go out and meet those who are far from the Church?
Another feature of our identity is our multiculturalism, both at the community and personal level. At the community level, we often talk about it in our general chapters and so I will not insist on the issue. We come from different backgrounds, and cultural differences can sometimes be significant. We may even be tempted sometimes by a certain reduction in the demands of Spiritan life when everyone says: in my country, we don't do it like that, I don't see why I would do it here. We must constantly undergo a certain conversion in order to recognize the qualities and contributions of those who live alongside us and who have a different understanding of Spiritan life. We must also have the courage to say what bothers us in community life, to point out the counter-witness that we might be giving in our Spiritan communities, to refuse the temptation of living each one for himself and God for all. Here too, patience and charity must always be required. We experience this multiculturalism in our personal lives as well. By living in a country and a culture so different from our own, we are changing; we are no longer totally Belgian, Vietnamese, Congolese or Nigerian. We become "hybrid beings", enriched by a double culture but sometimes feeling as strangers both in our own culture and in our adopted culture. In a single day, we often juggle with two or three languages. The temptation is prevalent in the modern world to never fully settle in the society that welcomes us because the links we maintain with our culture of origin are so pervasive that we do not spend enough time appreciating the culture of the country that welcomes us. We chat, listen to music, watch movies or read books in our native language, rooted in our culture of origin. This is not to deny our multiculturalism; after all, our past experiences are part of our identity. To deny them would be to deny ourselves, but we must find a balance between the culture of origin and the culture of adoption and, where imbalances appear, try to restore a healthier balance.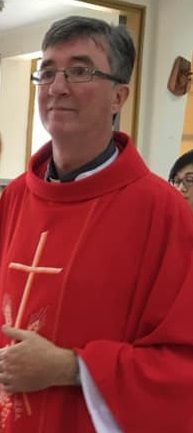 Our new provincial superior, Fr.Sean O'Leary from Ireland, 20 years in Taiwan!
In our rule of life, we say that we go towards the poorest. Poverty in our world is multifaceted:  material, spiritual, moral. Going to the poor is experiencing all kinds of mixed feelings: compassion, tenderness when you have nothing else to offer, rage and helplessness in the face of unacceptable situations, hope, and joy when we are welcomed unconditionally by the poor and when we see complicated situations disappear or become less heavy to support. Personally, I can see that the time and money I spend with the poor, and the impact the poor have on my way of life, are very limited. I visit the poor in a somewhat casual way. My excuse is that I am in a formation community and have other priorities. That's a very superficial excuse. Wherever we live, there is no shortage of poor, but poverty is not always visible to those who do not meet the poor. I also ask myself whether the poor really have a special place in the Spiritan mission of our province? In all these years, I have not seen much change in the way we work at this level or in the time or money we spend on them. I'm not saying we don't do anything, because everyone does something, but I'm wondering if, as a community, we shouldn't review our commitment to the poor, see what impact our actions can have on them and what new projects we could put in place.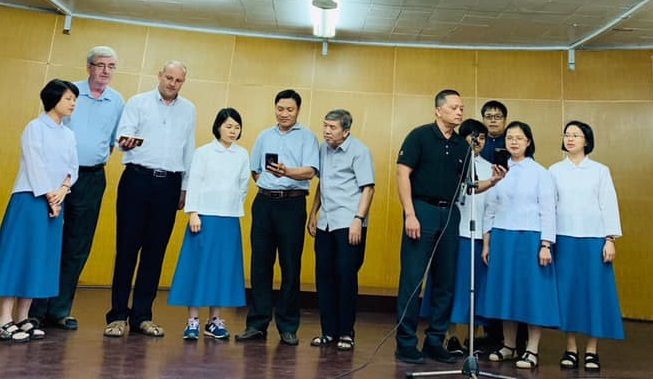 Many Vietnamese sisters and fathers are at the service of the Taiwanese church.
The challenges ahead of us are therefore not fundamentally new. It is about continuing to accept that we are foreigners, to join those who are different from us, and to remain attached to Christ.
Questions: after the years I have spent in a missionary country, in which situations do I feel like a foreigner? What helps me to peacefully accept my foreignness?
How do we, personally and as a community, build bridges with the non-Christian world? Are these bridges numerous and do they represent an important part of our mission?
What bridges are we building between our culture and Church of origin and that of our country of appointment?
What place do the poor have in our mission today? How does contact with them change the way we see things, our understanding of the Church and the society in which we work, and our relationship with God?